Robin Bird
Pilates Instructor And Owner
602-339-0619

Robin began her journey in body work as a massage therapist in 1987. She specialized in rehabilitation, stretching, increasing flexibility and improved range of motion. After years of helping others improve their health, Robin's own health was impacted by the rigorous wear and tear on her body. The combined years as a professional massage therapist specializing in rehabilitation and back injuries lead her to Pilates for her own recovery.
With over 20 years as a Pilates student seeking to improve her own core strength and endurance, Robin began the process of becoming a certified Pilates instructor herself. Specializing in the Fletcher Pilates method, she learned to emphasize the crucial role that breath work brings to the Pilates experience. Robin's professional background includes extensive studies of body mechanics and the application of advanced therapy techniques in addition to her massage training. Her combined background in rehabilitative massage and Pilates results in a complete approach towards her sessions. She is passionate about helping her clients get out of pain and into their best physical condition.
Robin owns and operates her studio in Scottsdale, AZ. She considers it a privilege to make a difference in the lives of others. Robin welcomes students of all ages and experience levels to join in the transformation that Pilates offers through specialized rehabilitative, private, and duet sessions. When she is not in the studio, you can find her in her garden or a peaceful bike ride with a fabulous audiobook.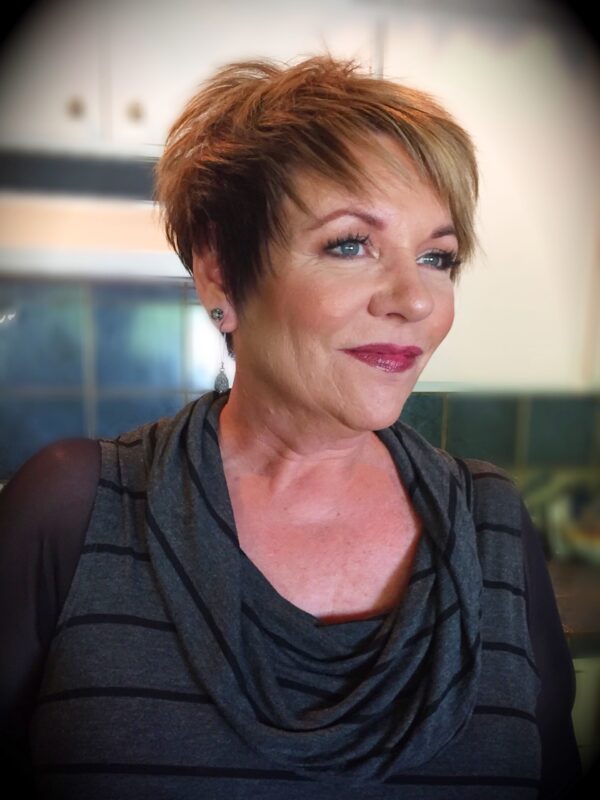 Garry Rogers
602-739-9083
Garry understands pain and the power Pilates brings to recovery. He found Pilates following multiple injuries. With surgeries to his hand, knees, and feet, the Pilates method helped him recover and improve his strength and mobility.
As a certified Pilates instructor since 1999, Garry was educated under legendary master trainers Romana Krysanowska and Bob Liekens in New York. He adopted the Joseph Pilates motto of feeling better in 10 sessions, looking better in 20 sessions and having a new body in 30 sessions.
Garry invites you to change the quality of your life so you can enjoy family and friends like he does.
Maurice Pauze

480-980-1419

Maurice combines his Pilates instruction with 24 years as a licensed massage therapist specializing in neuromuscular massage. He integrates core strengthening, muscle lengthening and developing the body as a whole.
Having experienced a torn meniscus, Maurice has found the value Pilates brings to his own personal recovery. When he is not teaching Pilates, he can be found hiking Arizona's great mountains and trails. He credits the Pilates method as providing the support he needed to be able to enjoy a good quality of life.
Chandler Suggs

602-315-6112

Chandler was born in Arizona. Following her education, she began to experience chronic pain as well as a myriad of other symptoms.
After years of doctors, procedures and medication with no answers, she began seeing Naturopaths and Kinesiologists whom recommended Pilates to further assist in alleviating her pain. The combination had a profound effect on what she would learn were multiple autoimmune conditions. The life changing impact she felt from the Pilates method motivated her to leave the fashion world and strive to help others have a similar experience.
Today she is mostly pain free thanks to the healing power of Pilates combined with her holistic approach towards the body. She began with classical training in mat Pilates, before moving to the Balanced Body reformer. From there she received comprehensive contemporary training on Stott apparatuses. After which she began training in fascial release amongst other techniques and continues to further her 2,000+ hours of training.
Chandler is passionate about getting her clients out of pain and into the best physical shape, while focusing on correcting muscle imbalances. She hones in on body mechanics, while using seamless transitions and proper breath work. The combination of her classical and contemporary background has made her a skilled and qualified teacher. Her sessions focus on helping her clients learn to connect with their body and practice contrology in order to aid alignment and strengthen muscles while lengthening.
When she is not at the studio Chandler loves cooking, antiquing and running around with her labradoodle, Olive.
Amy Adler

847-848-1753

Amy has been working in the fitness industry for over 30 years. Amy has taken various teacher trainings with her main focus in Pilates. In addition to her numerous teacher trainings in Pilates, she has also trained in Yoga, Gyrotonics, and Redcord. Prior to moving to Arizona, Amy owned her own Pilates Studio in Chicago.
Amy is a Level 5 Romana Kryzanowska Pilates Instructor teaching all levels and all ages. Amy teaches with clarity, compassion and dedication. Her inspiration towards a healthier quality of life is shared through her teachings and passion about physical movement.